I wish to advise that Crewther Plumbing is currently engaged by Facilities Management as an approved external service provider.
Crewther Plumbing undertakes hydraulic, sewerage and general plumbing trade works to an acceptable standard in order to meet the needs of compliance.
In addition, David Crewther regularly attend site to meet with Facilities staff on the provision of services, David has always been professional and courteous in his manner. David also provides technical and trade expertise when required in support of ongoing capital projects and servicing.

Crewther Plumbing have exclusively looked after the plumbing maintenance and repairs requirements of St Paul's Cathedral Melbourne, and are the Cathedral's preferred plumbing service provider.
Services provided have included the regular maintenance and the cleaning of all roof areas, plumbing repairs of drainage, storm water, and hot water systems.
The staff at Crewther Plumbing are courteous, efficient and prompt in responding to our needs. Emergency requirements have usually been responded to immediately.
St Paul's Cathedral Melbourne is very satisfied with the relationship between the Cathedral and Crewther Plumbing and from our experience would recommend them highly.

Thank you to you, David and your team for helping us out with the repairs. We certainly weren't expecting to lose 80 metres of gas main a few days before the start of the school year. The quick response from Crewther's made a challenging situation manageable and David provided us with a solution in no time at all.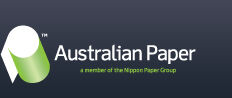 To everyone involved in the DIP Relocation Project from Crewther Plumbing.
On behalf of all the management staff at Fairfield, we would like to express our sincere gratitude for the professional way your company carried out the difficult task of the removal of the roof and associated steel work at Fairfield. Your company was integral in ensuring a successful project. Work ethic, safety and never give in attitude were consistent character traits displayed by your company and its employees throughout the project.
It was great to see the willingness to work in, with other companies to minimise disruptions to the work flow. When the job was difficult and we had to work closely to keep the job moving, your company did this with no fuss.
It was great working together with such a great company as yours, to achieve such a successful job.
We wish you all the best and hope to work with you in the future.

Crewther Plumbing and Building Maintenance have been our preferred contractor for some 12 years for building plumbing and maintenance.
We have always found the company to be extremely reliable and capable of performing most pl umbing and maintenance works as required by our landlords and our office.
We consider Mr David Crewther and his staff to be honest and trustworthy, as we have had no issues with any works they have undertaken over the past 1 2 years.
Having dealt personally with Mr David Crewther during the past 12 years, we have found his expertise in most plumbing problems to be outstanding and his ability to analyse and resolve any complicated problems seems to be excellent.
David is prepared to go out of his way to satisfy our requirements in all plumbing and maintenance issues which we find admirable.
Our office would have no hesitation in recommending the company as excellent contractors.